Discover more from Mindset Value
Deep dive research into publicly traded stocks, business models and ideas.
Over 4,000 subscribers
Are Analysts and Investors Even Playing Nintendo's Games?
Wall Street's Giant Blind Spot Over Mario Kart Live and RingFit Adventure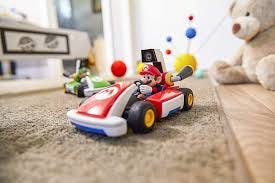 For about a month since the announcement of Mario Kart Live: Home Circuit, the little ten-year-old version of me has been freaking out. Mario Kart Live is a mixed reality Mario Kart Racing game with a Radio-Controlled car and a camera with which you can race friends and virtual opponents and create your own racetracks at home. I can tell you from my own play with it, that Mario Kart Live is magic.
The minute I saw the announcement I thought, Nintendo (Japan: 7974, OTC: NTDOY) could easily sell 5 to 10 million units of these. Mario Kart is one of Nintendo's biggest franchises and the latest version, Mario Kart 8, has sold over 26 million units. As a Nintendo investor, I was worried about one thing, would Nintendo produce enough to satisfy demand? The day of the launch Friday, October 16th, I was easily able to buy it at my local Target.
Twenty-four hours later, Mario Kart Live sold out and the only way to buy it is to pay at least a 70% markup to suggested retail price.
And despite having the must have Christmas gift again this year and sitting on a new potential billion-dollar game underneath its massively successful Switch console, investors have collectively yawned.
I think this highlights a giant disconnect between consumer demand and investor appreciation for what Nintendo is trying to achieve. Specifically, I'm not sure if many of the analysts and investors who follow Nintendo are actually playing Nintendo games. And even more so, I doubt many have actively played around with Mario Kart Live or more importantly Nintendo's RingFit Adventure.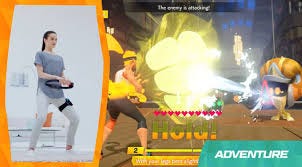 Yes, don't sleep on RingFit Adventure, Nintendo's gamification of exercise that was launched last year. Despite supply chain issues and struggling to fulfill demand, Nintendo has sold over 4 million units of a product that has a retail price of $75. For much of the year, you could only get it by buying it from a scalper for 100% over retail price. It now is more or less available, but still consistently sells out. Amazon currently doesn't show availability until late November.
RingFit Adventure has now sold more physical copies in Japan than Nintendo's monster hit Legend of Zelda: Breath of the Wild.
Investors are falling all over themselves to invest in Peloton (NASDAQ: PTON) but are ignoring that Nintendo is approaching half a billion in sales from exercise games.
Nintendo's Integrated Hardware/Software Approach is Winning
I have highlighted Nintendo and the transition the company is undergoing in a past post here: (Mama Mia! Nintendo is 2013 Microsoft). But I also want to highlight another larger, more strategic point that Nintendo understands, but investors and analysts appear to be sleeping on: Nintendo sees a huge opportunity integrating hardware with software to create a truly differentiated and innovative gaming experience.
They highlighted this strategy in the middle of September in a very coherent presentation of where the company was headed.
And Nintendo is not only delivering on that vision, but the company cannot fulfill demand as is apparent from sales and reception of Mario Kart Live and RingFit Adventure. Meanwhile analysts and investors talk about peak Switch demand while Nintendo is struggling to even keep its Switch in stock.
Nintendo isn't trying to make games that have the best graphics or the most state-of-the-art technology. Instead they are focused on making the best games with innovations that bring joy to its customers. And that's what consumers want. They want great gameplay over anything else. Consider that the surprise hit game of the year on the Sony Playstation has been Fall Guys. Here are the graphics: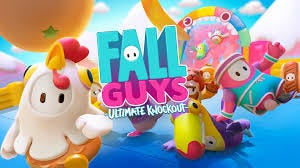 What matters to the people who play video games is gameplay and emotional connection, not the best graphics. And this is Nintendo's bread and butter.
And Matthew Ball makes the point that despite the more advanced and realistic graphics of the game Gran Turismo, it is Mario Kart that is beloved by fans:
Nintendo believes it can only truly make innovative and special games by controlling the hardware and software. And what is interesting is that Wall Street is picking up on the fact that gaming hardware sales are starting to be a serious business. Endor AG (Germany: E2N) is a German company that makes hardware for racing games and is up 300% for the year. Logitech (NASDAQ: LOGI), another gaming peripheral company, is up almost 100% for the year.  And Corsair Gaming (NASDAQ: CRSR) which just went public is up 50% from its IPO price. Why the disconnect between love of pure play gaming hardware stocks and Nintendo's hardware focus?
As an investor and a gamer, the improvement in hardware has me really excited for what is to come. And it is as clear as day. If I can do a RingFit exercise as if I was stretching a bow and I can move the Joy Con controller around like a sword, imagine what the next Zelda game could be if I had an actual sword, shield and bow and arrow to play the game.
In fact, one game streamer just modified the RingFit Adventure to play in the most recent Zelda: Breath of the Wild game.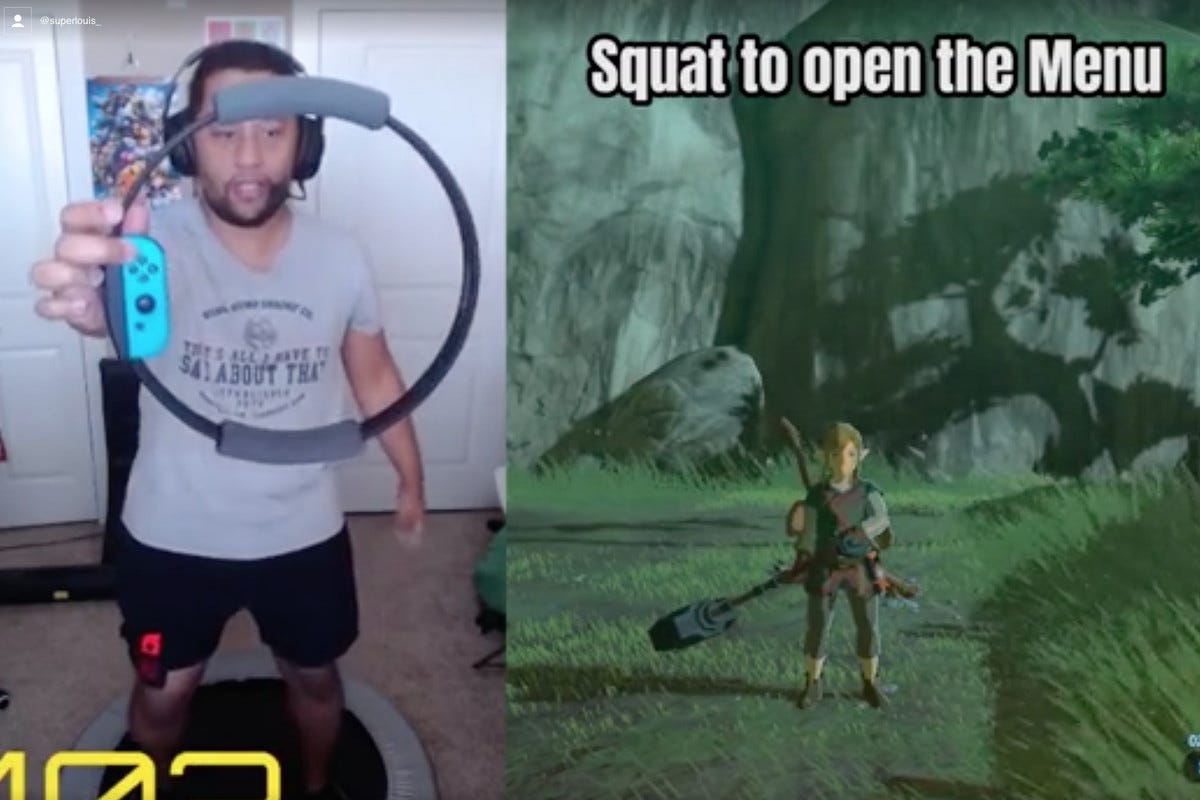 I wonder how many units of a fully interactive Zelda game Nintendo could sell. 10 million, 20 million, maybe even more?
The biggest surprise isn't where Nintendo is headed or its competitive advantage or that its games will continue to dominate the best sellers list. No, the biggest surprise is that investors get to buy this company for 13 times earnings, excluding cash and investments. Maybe this will change once investors and analysts start playing around with the RingFit Adventure and Mario Kart Live and realize the incredibly bright future that awaits the company and its video game enthusiasts like me.